Sign up for Social Media: What No One Has Told You About Privacy
In this course, we discuss the emergence of social media and basic approaches that you can use to protect your data and more importantly your privacy on these platforms.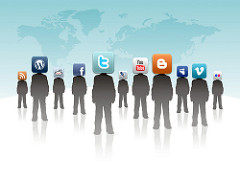 Facilitated by Cynthia Berner
Course materials provided by Open HPI
This Learning Circle meets every Monday from 2PM to 4PM CDT starting 23 Oct. for 2 weeks.
At Wichita Public Library - Central Library, Technology Training Center, Wichita, Kansas, United States of America
Unfortunately this learning circle is now closed for signup.