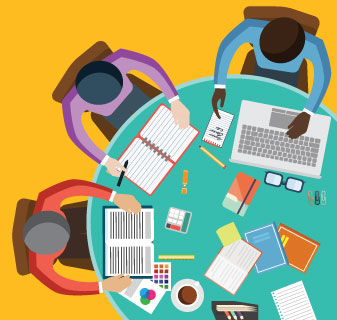 Facilitated by Beatrice and Sherry
Taking place at Virtually and Providence Public Library, In-person meetings will be held at Providence Public Library: Workshop meeting room, ground level., Providence
This learning circle meets every Wednesday from 4PM to 5:30PM EDT starting October 20, 2021 for 5 weeks.
Welcome!
Welcome! This is a 5-week blended-learning course—a mix of in-person and virtual meetings. The learning circle will be facilitated by Beatrice and Sherry. This course has been approved for college credit with College Unbound and the facilitators have been trained to facilitate credit-bearing learning circles. Your course facilitators will provide information about the opportunity to earn college credit.
Please note: You are welcome to participate in this learning circle if you are not in Rhode Island and or do not wish to participate for credit. At this time, credit is only available to learning circles taking place in Rhode Island, USA.
Course materials we'll use
The primary learning resource is a free online course developed by Matt McGarrity from the University of Washington and hosted on Coursera: Introduction to Public Speaking. Participants will learn the principles of public speaking by critically examining their own and others' speeches through interactive practice.
Meetings
Oct. 20 at 4PM EDT
Oct. 27 at 4PM EDT
Nov. 3 at 4PM EDT
Nov. 10 at 4PM EST
Nov. 17 at 4PM EST
Location
Virtually and Providence Public Library, In-person meetings will be held at Providence Public Library: Workshop meeting room, ground level., Providence