Sign up for DIY: Build Your Online Presence (Graphic Design)
Entrepreneurial peers will learn how to save thousands by donig their own graphic design using Canva to create printed and digital promo materials.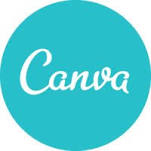 How can you save a ton of money and still have great looking graphic design? Be your own graphic designer by using Canva! By the end of this course you will have a free Canva account and create your choice of brochure, flyer, poster or business card.
Facilitated by Wendy Pearson
Course materials provided by Canva
This learning circle meets every Tuesday from 5PM to 7PM CST starting 5 March for 2 weeks.
At Plaza Branch, The Kansas City Public Library, Large Meeting Room, Kansas City