Back to search
Abington Free Library's Digital Branch Series
A

learning circle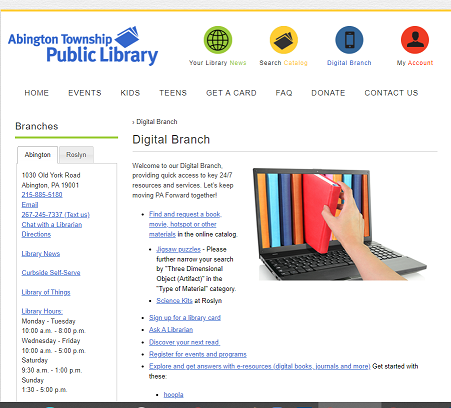 Taking place at
Online
, Zoom, Abington
This learning circle met every Wednesday from 6PM to 7:30PM EST starting March 2, 2022 for 6 weeks.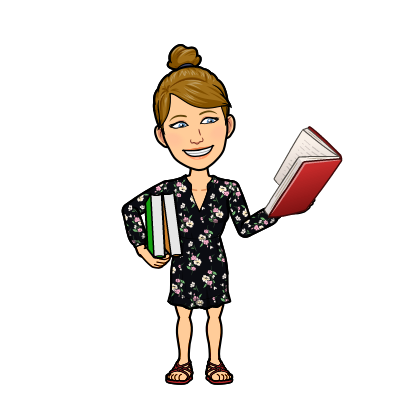 Facilitated by
Anna
My natural highs flow from serving community members from all walks of life, reading, and welcoming others to libraries, the "palaces for the people" (Eric Klinenberg). Literacy and libraries transform lives. They did for this first-generationer. Committed to moving PA Forward and the world by expanding mastery of these vital literacies: basic literacy, civic and social literacy, informational literacy, health literacy, financial literacy, and digital literacy.
City
Abington, Pennsylvania, United States of America
Welcome!
Are you interested in taking a free online class, but don't want to study alone? Why not join our Learning Circle, and study with your fellow Abingtonians? Starting Wednesday, March 2, 2022 we'll be meeting by Zoom for six weeks to work together through our new course about our Digital Branch and test-drive our digital media offerings like hoopla Digital for streaming books, audiobooks, comics, movies, TV shows as well as other eResources. I'll be your facilitator, arranging the logistics and guiding communications. You will be learning from each other in a supportive, peer-based way. There are no prerequisites for the course, nor homework. Class size will be capped at 10 learners. Apply via the "Join" form on this page.  Waitlist: If the course is full and you want to hear about future offerings, just fill out this interest form. We'll contact you if a spot becomes free or when a new session starts.  Anna, Reference Librarian
Course materials we'll use
I will be using our digital branch at www.abingtonfreelibrary.org with special focus on its eResources and tutorials and how-tos from key digital content partners, including hoopla, Overdrive for Libby, Linkedin Learning, and others. We will practice together getting started on these eResources and discuss what they can help you achieve personally or professionally. Just put on your "growth mindset" as we move PA Forward together! #Information Literacy    
This project is made possible in part by American Rescue Plan Act (ARPA) funds from the U.S. Institute of Museum and Library Services administered by the Pennsylvania Department of Education, Office of Commonwealth Libraries.  
Join this learning circle
What is a learning circle? Read the FAQs.
Unfortunately this learning circle is now closed for signup.
Meetings
March 2 at 6PM EST
March 9 at 6PM EST
March 16 at 6PM EDT
March 23 at 6PM EDT
March 30 at 6PM EDT
April 6 at 6PM EDT
Location
Online, Zoom, Abington